Brochures
The printed brochure is still the cornerstone of any company and if it is produced well, it can be a powerful tool in making the final sale.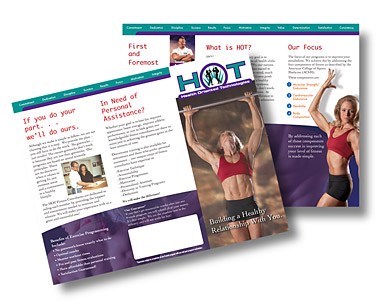 We produce brochures that are eye catching and give a strong sense of branding. A consistent look across all material is important. A well produced brochure will stay with the customer making an impression long after the initial meeting has taken place.
Developing an appealing brochure on time and within your budget is what we do well. A common format is the tri-fold brochure, it is cost effective and easy to display. It is also less costly to mail. It is critical to also work with printers that know their craft well when producing high quality designs.
We collaborate closely with you during the development of the brochure and can also work with a printer to get the final job completed if you wish.